About Camberwell Lymphoedema's Practitioner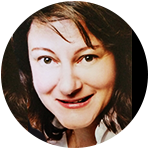 Helen Smenda,
Senior Lymphoedema Practitioner
Helen is a Registered Nurse, Senior Lymphoedema Practitioner, and Massage Therapist. She has had 31yrs nursing experience working in clinical areas/nurse education/academic and clinical research areas within Hospitals and Universities in New Zealand, England, Asia and Australia. She previously worked for 10yrs as an Oncology Clinical Trials Co-ordinator at Cabrini Hospital and has extensive knowledge of current cancer treatments in particular Breast and Melanoma.
She has completed post graduate studies in Nurse Education/Research in 1997, a Masters of Business in 2004, a Diploma of Remedial Massage, and she is a senior Lymphoedema Practitioner.
Contact Helen
Helen is keen to offer her specialized training in:
Lymphoedema
Management using techniques of Complete Decongestive Therapy, Low Level Laser Therapy, Garment prescription and fitting.
Post-operative Lipoedema management
Long term care plan management plans, Application of techniques of CDT, post-operative Lymphoedema management.
Massage
Relaxation, Remedial, Oncology, and Pregnancy massage. Tailor made treatment plan for injury management or rehabilitation.
Helen's Professional Associations
Helen is registered with AHPRA, ALA, NLPR, AMT, TAC, SWEP, NDIS, and is a fully registered health fund provider including DVA and Workplace Cover.
Helen is also associated with Mr Ramin Shayan, St Vincent's Hospital where under the guidance of Mr Shayan, she cares for patient's pre-operatively and post-operatively who are undergoing Liposuction/De-bulking surgical procedures.
My Philosophy
My philosophy is to strive to assist people to improve their health and to help them to heal. There are many techniques and products to manage Lymphoedema which can be a progressive condition. My focus is on getting some control over this condition back in the hands of those who suffer from Lymphoedema, with education, tools, emotional support and sensitive compassionate care.

My passion is on working with my patients to develop an individualised care plan, one that can be managed on a daily basis that becomes part of their lifestyle with many options for managing the swelling. I aim to help, so that people can get back to their lives, feeling better about themselves and with a better focus on their future goals and aspirations.